Help for Search
Vaxquery
A simple Vaxquery keyword query will provide information about our curated vaccine database.

Vaxquery aslo provides advanced searching features as described below:
Vaccine Search and Comparison
Search and compare individual vaccines by selecting a pathogen name and specifying keywords.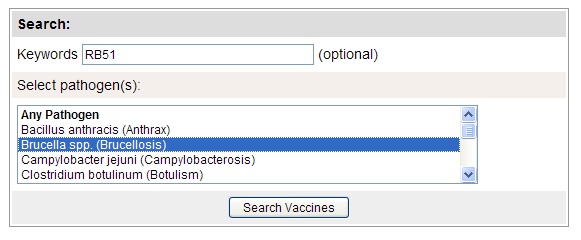 Pathogen Search
Searches pathogens with descriptions containing the queried keywords.
Hierarchical Data Comparison
Search and compare information categories of one or more pathogens by selecting one or more pathogens and the categories you are interested in.